Madison man to compete on Jeopardy! for the second time
Published: Nov. 20, 2023 at 10:46 PM CST
MADISON, Wis. (WMTV) - A Madison man is set to compete on Jeopardy! on Tuesday.
This won't be Nick Heise's first time on the show- he competed in February of last year and won. Going into his second match, he said he is prepared and ready to get back in the game.
"Yeah, I mean, I wanted to have fun with it, so I didn't do any super intense study and I made sure to watch a lot of games just to kind of get back in the rhythm of the show," Heise said. "And I practiced at home with my wife."
Because Heise is a previous champion, the episode he competes in on Tuesday is a Jeopardy! Champions Wildcard series match-up.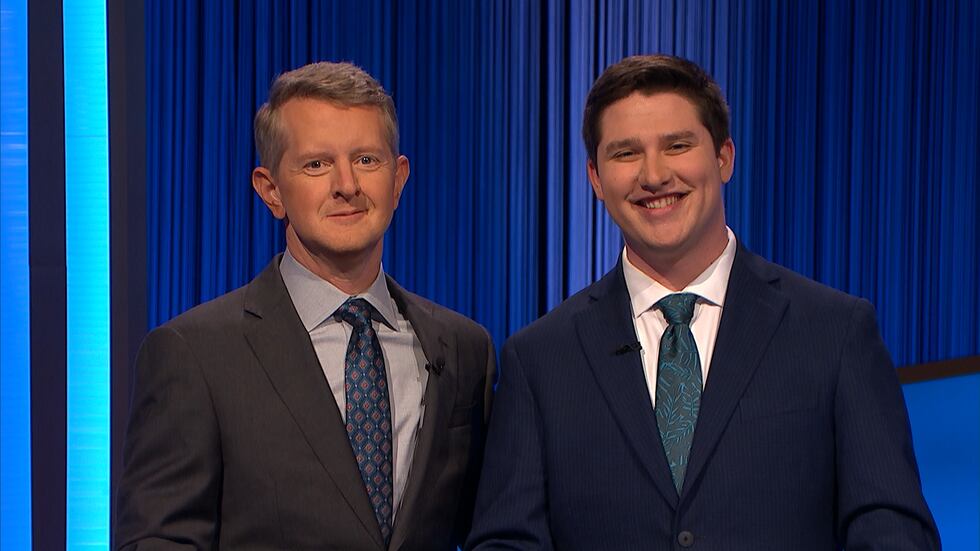 His experience on Tuesday's episode was different than the last time, because Jeopardy! was still going through COVID-19 protocols.
"So, there wasn't an audience in the studio, and there were a lot of things that were different back then," Heise said. "So some things were familiar and some things felt totally new to me."
You can watch Jeopardy! at 4:30 p.m., right here on WMTV-TV.
Click here to download the NBC15 News app or our NBC15 First Alert weather app.
Copyright 2023 WMTV. All rights reserved.