10 years later: Kelly Nolan's family and police ask for help to solve homicide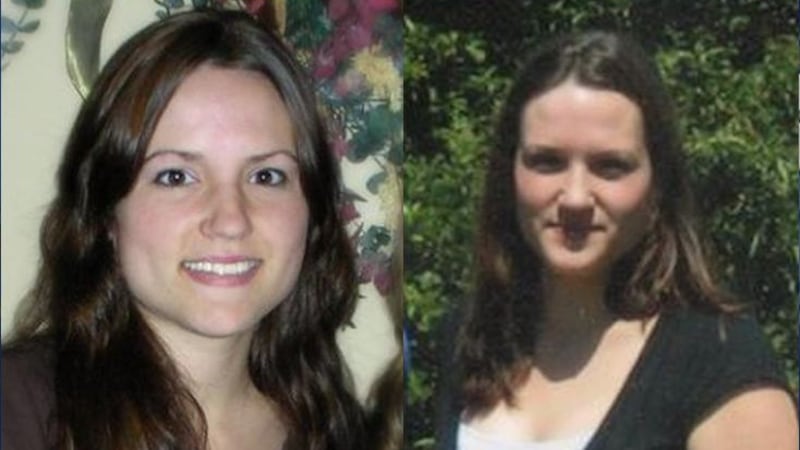 Published: Jun. 22, 2017 at 10:06 AM CDT
MADISON, Wis. (WMTV) - It's been 10 years since 22-year-old Kelly Nolan's body was found and her death was labeled a homicide. The Madison Police Department and Nolan's family are asking for anyone with any information about her death to come forward.
Nolan was a 22-year-old UW-Whitewater student who disappeared from the State Street area on June 23, 2007. Police believe Nolan left the State Street area either voluntarily or by force with one or more people. On the night she went missing, she became separated by friends. They believe she left State Street sometime after 2:30 a.m.
Her body was found two weeks later on July 9, 2007 in a wooded area near Schneider Road off of County Highway MM in the Town of Dunn. She had no known connections to that area.
Nolan was from Waunakee, and she was living in downtown Madison during the summer of 2007.
Nolan was 5'6" tall, weighed 125 pounds and had shoulder length dark hair. She was wearing an emerald green, scoop necked blouse and blue jeans the night she went missing. She was carrying a grayish-green handbag with many pockets.
Police said two veteran detectives are assigned to her case right now. They have been pursing all leads, and MPD said they remain committed to finding the person or persons responsible for Nolan's death.
Anyone with information is being asked to call Madison Area Crime Stoppers at (608) 266-6014.
Copyright 2017: WMTV
STATEMENT FROM THE FAMILY AND FRIENDS OF KELLY NOLAN
As we mark this, the ten year anniversary of the murder of our beautiful daughter, granddaughter, sister, niece, cousin and friend, Kelly Nolan, we once again thank the Good Lord for sending her to us, albeit for such a short time and with such a tragic ending. Thankfully, our short time together was filled with all of the wonders that made Kelly such a very special and unique human being. Her kindness, friendliness, humor, selflessness, loyalty, intelligence inquisitiveness, and of course beauty, both inside and out, will always be remembered by the many who loved her. Today, Kelly's family and friends once again wish to implore the public to come forward with any information they may have about the person(s) responsible for extinguishing such a precious and shining young light. The passage of time in no way diminishes the heinousness of the crime, the guilt of the criminal(s), nor the need for accountability. We and the authorities believe there are people in this community and elsewhere, reading this today, who can shed light on what happened to Kelly if they will only reach out and tell someone. With that in mind, we ask you to please contact the Madison, Wisconsin Police Department with any information, no matter how small or insignificant you feel that piece of information may be. Please tell the police what you saw, what you know, what you heard or what you believe happened to Kelly. Our family realizes that providing this kind of information now may not be easy for you, or that you may be embarrassed or even afraid. But we would ask you to be brave, to examine your consciences and to do the right thing. If you choose, you may remain anonymous, but please provide the information in any way you are able or which makes you most comfortable, by phone, email, letter or in person, but please, provide it. We are gratified that the Madison Police Department has chosen to remain dedicated in its pursuit of the predator(s) who committed this senseless act of violence against Kelly and to preventing other innocent women from becoming victims. From the bottom of our hearts, we sincerely thank you, The family and friends of Kelly Nolan