Back To School Looking Good event gives away 300 backpacks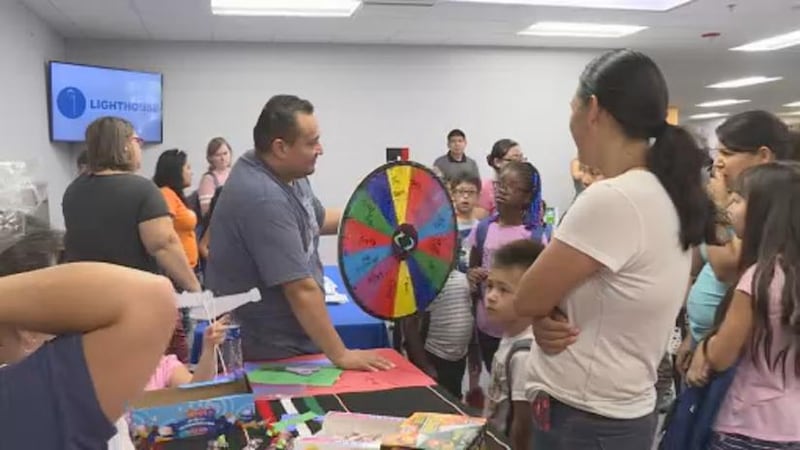 Published: Aug. 18, 2018 at 6:34 PM CDT
About 300 students are ready to go back to school with brand new supplies thanks to a giveaway program that took place in Madison Saturday morning.
Hispanics for School Choice and the Lighthouse Christian School organized the Back To School Looking Good backpack giveaway, in which students and parents could come pick up backpacks full of supplies, books, play some basketball, and have the chance to win prizes in a raffle.
"The end of August is usually an exciting time because all the families are going back to school," said Marcio Sierra, Lighthouse president. "But it's also a very stressful time for some families because they have to buy school supplies, uniforms, clothing for back to school. So we just want to be a blessing for the community."
For Tammy Olivas, the Director of Hispanics for School Choice, the opportunity to spread the program from Milwaukee to Madison was exciting.
"We knew there was a need in the Madison area for backpacks and school supplies for back to school," Olivas said. "Back to school is an amazing thing for kids, but parents go through this struggle of putting everything together for them, so we wanted to alleviate a little of that."
The American Cancer Society was also there providing information about the group, as well as the Madison Fire Department.
Marcus Landry, a professional basketball player and former Badger, was also at the event talking with kids and taking photos.
"We are here for them and we just want them to succeed," said Landry. "There are so many things that are going on outside of school, you know, that can be negative. So we just look at this as an opportunity to give back and to push them in the right direction."
Having all the families together in one space was meaningful for Marcell Williams, Director of Business Development and Marketing Communications at Lighthouse.
"For us to be able to open up this space, have it so we can invite the community in so they can experience Lighthouse and the love of Lighthouse, it's really surreal for me," Williams said.