Beloved employee murdered during apparent robbery at corner store: "Treated people like family"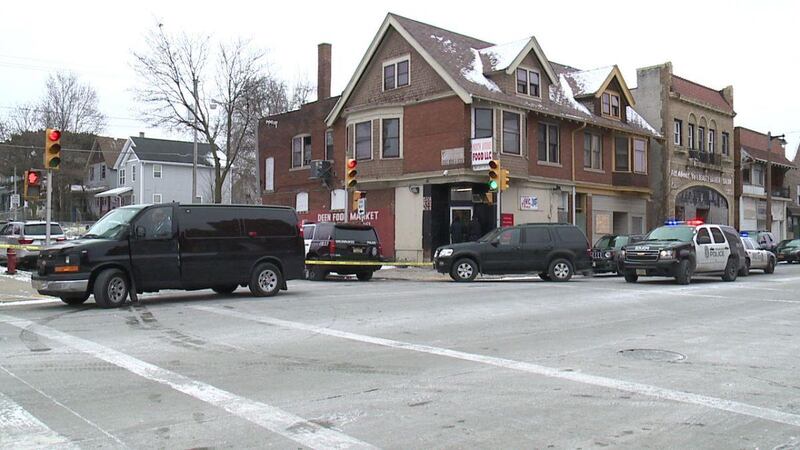 Published: Dec. 11, 2017 at 12:32 PM CST
Milwaukee police are investigating a shooting that happened at a corner store near 38th and North Sunday, December 10th. An employee was killed, and police believe robbery may have been the motive. Those who knew the victim have called him a great man with a big heart, and none are more heartbroken by this tragedy than his wife. She and his family have offered a $50,000 reward for information leading to an arrest.
"He got a son -- my baby boy, and he got a daughter," Katherine Mahmoud, the victim's wife said.
It happened shortly before 10:00 a.m., police said.
Katherine Mahmoud is now living a nightmare, after 40-year-old Ala Mahmoud, her husband of more than 20 years, was shot and killed at his workplace.
"He would do anything for you.. He was a good husband. He loved his son and his daughter," Katherine Mahmoud said.
Katherine Mahmoud said her husband leaves behind an 8-year-old son and an 18-year-old daughter -- with Katherine expecting.
"He treated people like family," Katherine Mahmoud said.
A man who described himself as the victim's partner for eight years said "everybody knows him" and "he knows everyone," and said he was shocked by the shooting. This man said he received a phone call Sunday indicating his friend has been shot in the head and passed away.
"You could ask all of the community about him. It's very sad. My good friend is gone. He passed away. Whatever happens next is not really important," he said.
A woman at the scene, Noel Patterson, said she knew the victim for 10 years, and said he's been in that neighborhood where the shooting happened for probably 15 years. He was affectionately known as Polo.
"A great man with a big heart who never did anything to anyone. Just a loving man. The whole neighborhood loved him. He was a great man with a big heart who gave to the community. If you didn't have it, he let you get it and owe him. It hurts to see what went on here today because I never would've thought it would be him or anyone close to me in that store. I don't even see who would even do this. It's tearing my heart up. He never was into it with anybody in the neighborhood. He was too kind, too giving," she said.
By sunset, a small memorial was set up on the store's doorstep.
"Whoever did it, they will be caught. They will be," Katherine Mahmoud said.