Book continues to stir controversy for Sauk Prairie parents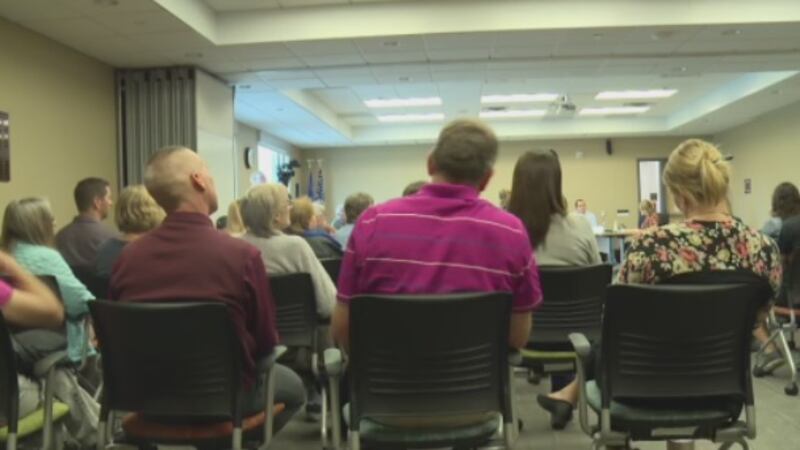 Published: May. 22, 2017 at 10:40 PM CDT
PRAIRIE DU SAC, Wis. (WMTV) -- The superintendent of Sauk Prairie schools announced his recommendation to keep a controversial book in Sauk Prarie's curriculum at Monday's school board meeting.
"The Absolutely True Diary of a Part-Time Indian," a novel by Sherman Alexie about growing up on a Native American reservation, is at the center of the controversy. Parents complained that the book adult content, which includes sex, smoking, drug use and other mature themes, was not appropriate for high schoolers to read.
After complaints were filed to the school district, the school board voted 8 to 5 to keep the book in the curriculum. On Monday night, the district superintendent announced that he also recommended keeping the book - much to the disappointment of parents like Randy Mack, who say the assigned reading is an assault on many families' traditional values.
""This is a real life example of persecution being played out in the Sauk Prairie High School," said Mack.
"The approval of this book of sins is in direct contrast to what we as teachers are desperately trying to teach kids in our religion classes."
The L.A. Times listed the book as one of the the most banned or challenged books of 2014.
Superintendent Cliff Thompson says the community discussions over Alexie's novel were productive -- and he hopes for more open discussions like this in the future.
"To me, my recommendation tonight is not about a victory or a loss," said Thompson. "It is about an encouragement for us to engage in professional conversation on a level that continues to look at ... when we have content, how do we deliver the content of the subjects that we're teaching and continue to teach it so that our students do understand and are able to ask questions and dig deeper into those subjects?"
Thompson reminded parents as he explained his recommendation that they could utilize the written appeals process to challenge the board's decision - and that parents who opposed the assigned reading could have their children excused from reading the book if it was in violation of their religious values.
Copyright: WMTV 2017