Deer hunter relives terrifying accident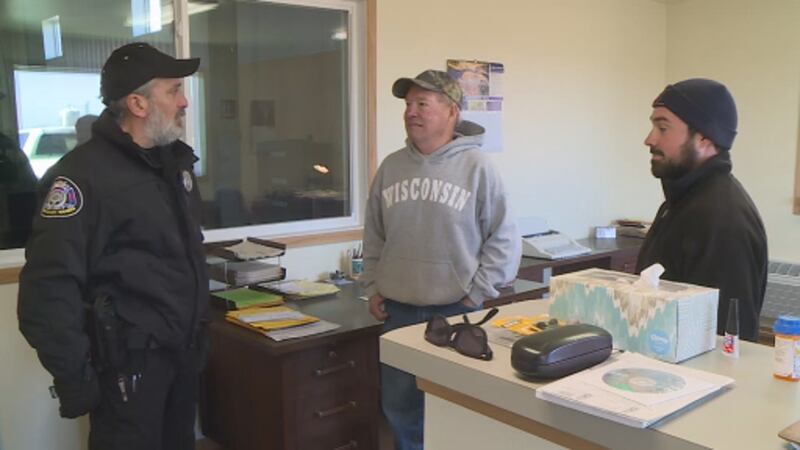 Published: Nov. 14, 2018 at 6:36 PM CST
Many hunters are getting ready for Nov. 17, which marks the opening weekend of deer season. However, one hunter who fell from his tree stand two years ago warned that hunters need to put safety first.
John Beetham has hunted for more than 50 years. In 2016, while hunting with his son Willie, John fell out of his tree stand.
"I woke up on the ground in the bushes, and I had landed on a log, right in the middle of my back, and I couldn't move my legs, I couldn't feel my legs, and I figured it finally happened to me," John said. "I figured I'd broke my back, because I couldn't feel anything and I didn't know what else might have…I was praying, yeah."
Willie called 911 and two wardens from the Wisconsin Department of Natural Resources were nearby. They found the two and helped get John to the hospital.
John spent several days in the hospital and in rehab, but he eventually made a full recovery. More than a year after his accident, he was finally able to say thank you to the wardens who came to his rescue.
"Most of the tree falls I've seen over the years have involved either fatalities or serious, long term physical injuries, often including paralysis," said Conservation Warden Henry Bauman, one of the wardens who helped John the night of his accident. "It's really rewarding to hear back, to have John reach out to us and let us know how he was and how it did turn out to be a happy ending."
Since the accident, John uses safety equipment whenever he hunts, including a harness and a rope that tethers him to the tree stand.
"It's a little money, but an accident prevented, what is that worth," he said.
Bauman said accidents happen often. One in four hunters has fallen or almost fallen from a tree stand. More than half do not use a harness.
"Most hunters, especially younger folks, don't really think about the perils and dangers that come with it, especially you're young, you start a lot of times, just climbing into crotches of trees and putting yourself in very dangerous situations," he said.
John agreed with Bauman and wants hunters to learn from his mistakes. After his accident, he met others who ended up partially or fully paralyzed. John considers himself lucky.
"I was the lottery winner that way, so I'm glad, I'm glad to be back in a tree, I'll be there tonight," John said.
John and Willie still try to hunt as much as possible, but they always use safety equipment. For more information on safety in tree stands, visit the
.