'Design for a Difference': students use skills to revamp local neighborhood center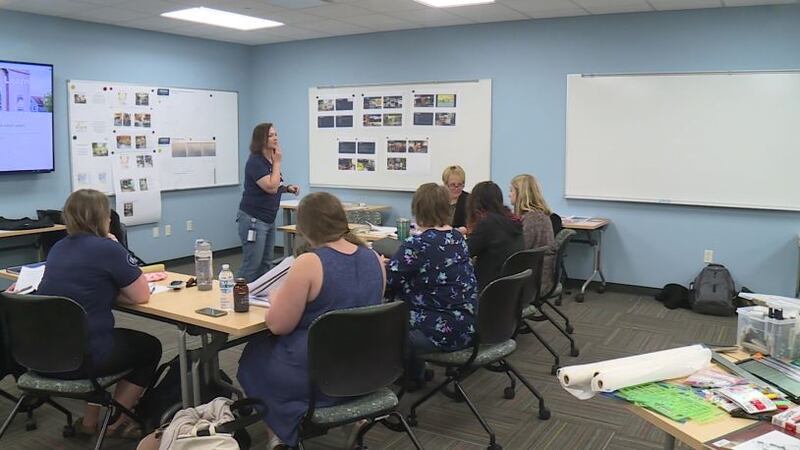 Published: Jun. 13, 2019 at 5:33 PM CDT
Design for a Difference program is back at the Madison College to allow students a chance at interior design.
Seven students get the opportunity to design the youth room, youth director office and computer lab on the lower level at Wil-Mar Neighborhood Center Thursday.
The group used several tools to create 2-D and 3-D sketches and floor plans, then choose colors and textures for the rooms.
"We were able to go to the site and really see the existing conditions, and we were just talking about how the space is a little sad, but the people there are not," said Emili Spencer, instruction of interior design at Madison College.
The program is meant to show how the Madison community is embracing the group, and giving back.