Eighteen students suspended after May 9 fights at Verona Area High School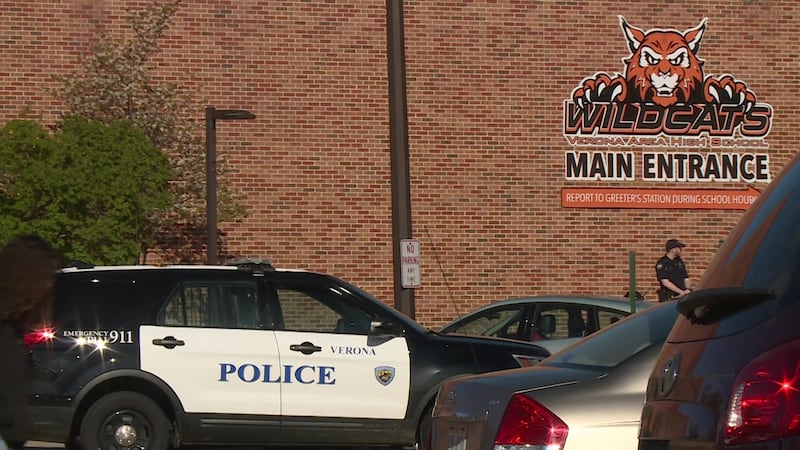 Published: May. 16, 2019 at 6:28 PM CDT
Eighteen students have been suspended after the May 9 fights at Verona Area High School, according to the district's public information officer, Kelly Kloepping. That number includes those students involved in the fights as well as those who used social media to "incite further disturbances." The length of the suspensions varied from one day to the remainder of the school year with potential for the carry-over into next school year.
Kloepping also said no other issues have happened since the Thursday incident and there is no longer an extra police presence on the campus. She said the only day extra officers were there was the day following the fights.
As for criminal charges, Lt. David Dresser with the Verona Police Department said his department plans to recommend charges for the three students that were arrested during the school fights.
The Verona Police Department is always working closely with the Fitchburg Police Department before recommending charges to the District Attorney's Office because of another similar incident that happened in the days following the school fights. Lt. Dresser said that two of the three students arrested during the school fights were also allegedly involved in an incident on King James Way.
Lt. Dresser told NBC15 the two departments plan to present their recommendations for charges to the D.A.'s office on Friday.
As of now, only one citation was issued to a student involved in the school fights, but Lt. Dresser said officers are still following up with students and expects more citations could be filed soon.
Verona police said these fights broke out in the school's commons area around noon on May 9. According to police, it appears that a small group of students fought each other while a larger group of students watched around them. Staff quickly ended the fight.
According to a Verona Police report, about an hour later, staff reported a "large fight" in a hallway near the Performing Arts Center. An officer had to physically restrain a student who was resisting, and called for backup over the radio. A large police response followed.
The report states, soon after, several upset parents entered the school and began to threaten staff and create a disturbance.
Police said during this time, a student kicked a school liaison officer, and another teen was taken to the hospital after suffering a medical emergency trying to break up one of the fights. Police said, just before 3 p.m. on May 9, staff called an ambulance to Verona High to help another student injured in the fight.
According to the report, two more teens were detained, one for punching a police officer and another believed to be a "primary aggressor" in a fight.
NBC15 is following this story and will have all updates on nbc15.com and on the NBC15 News App.