FEED Kitchens helping vendors prepare for spot in Madison Public Market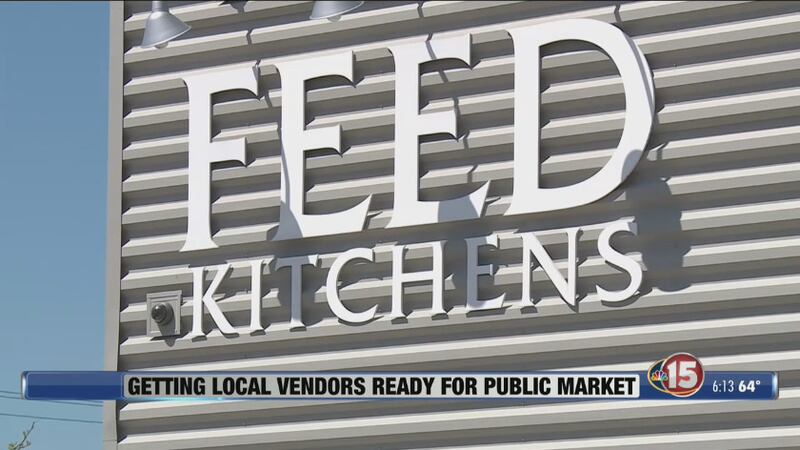 Published: May. 5, 2017 at 6:42 PM CDT
MADISON, Wis (WMTV) -- The market is slated to open in 2019 but FEED Kitchens is working with the city and other local organizations are already starting to help get vendors training and licensing.
"We're aiming with this program to get in a lot of minority, women owned, veteran owned businesses, things along those lines, so that we really represent Madison because Madison is a super diverse culture, super diverse community overall," General Manager of FEED Kitchens, Adam Haen says.
He says there are many barriers to getting in to the food industry. Under Wisconsin law, food must be prepared in a commercial space. FEED Kitchens supplies that space. There are also thousands of dollars in licensing fees and filling out complex paperwork.
"To get licensed, just to get your basic start-up from nothing to being licensed and able to sell a product is about $5,000," Haen says.
To help get diverse and budding entrepreneurs in to the Madison Public Market he is spearheading a program called MarketReady.
MarketReady will mentor 30 applicants wanting to start a business and open a spot at the future market. Fifteen of those applicants will be given a grant from the city to apply for all of their licenses. Five will be given even more money to get their business off of the ground.
"It helps to build a stronger market by having that diverse local community," Haen says.
Applications to be a part of the MarketReady program are open. Click
to find out how to apply. The deadline to apply is July 1.
Included in this story are early drafts of what the Madison Public Market may look like. City leaders say these designs will be subject to change over the next year.
They say by the end of the year they hope to have several vendors lined up to fill the market. They plan to break ground on the project next year, and have it up and running by 2019.
Copyright 2017: WMTV