Film screening shines a light on refugee issues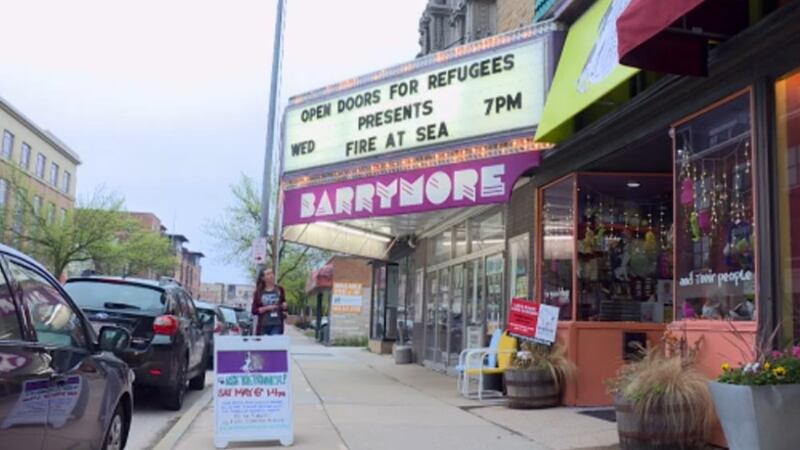 Published: Apr. 26, 2017 at 9:36 PM CDT
MADISON, Wis. (WMTV) -- Refugee advocacy group Open Doors For Refugees screened the documentary "Fire At Sea" Wednesday at the Barrymore Theater with the hope of fostering positive connections between Madison and incoming refugees.
The Academy Award-nominated documentary documents the plight of African and Middle Eastern refugees on an island south of Sicily.
Efrat Livny, who came to Madison from Israel with her husband and founded Open Doors For Refugees, says films like "Fire At Sea" can change public perception of refugees coming to Madison.
"There's work to be done in really increasing people's understand of not just the challenges of newcomers, but also the opportunities we have when newcomers come and actually enrich the fabric of our culture, our economy," says Livny. "We actually become richer when we welcome people."
Open Doors For Refugees is a volunteer-based organization that provides services to help refugees get settled, such as ESL, translation, and help with transportation.
Volunteer Ronnie Hess, whose father was a German Jewish refugee, says the film gives a fair and well-rounded look at how both refugees and their new communities are impacted by migration.
"It shows you what the calamity is, and what the proportions of the calamity are," she says.
"This is a very intimate but complicated picture of refugees. It doesn't tell you what to do. It doesn't give you easy answers."
You can find out more about Open Doors For Refugees
.
Copyright: 2017 WMTV