Food pantry delivers free lunches to kids on spring break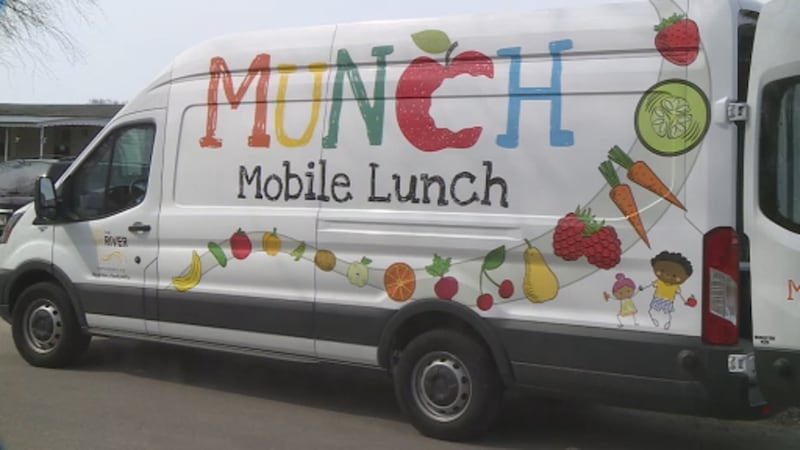 Published: Mar. 27, 2019 at 6:09 PM CDT
For kids who usually get free lunches at school, spring break means they might be missing out on a full meal. One Madison food pantry is trying to bridge that gap during Madison Metropolitan School District's spring break.
Joey Dunscombe's Wednesday started at 6 a.m., getting bags of sandwiches and chips ready for kids and their parents.
Dunscombe is the program coordinator for MUNCH, run by the River Food Pantry. MUNCH delivers food on weekends and holidays to kids who would normally qualify for a free lunch at school.
"If they don't eat a proper lunch for a week of spring break, it makes it harder for them to go back to school and actually learn," Dunscombe said.
On Wednesday afternoon, MUNCH had served almost 400 kids. Volunteers help fill bags with sandwiches, chips and fruit for the kids.
"It's really fun to see the kids' face when you can hand them some snacks and chips and just kind of mix up their day," said volunteer Erin Swan.
For parents, the MUNCH truck coming through means they have some relief from worrying about feeding their families.
"A lot of parents around here in this neighborhood don't have the food to feed their kids, so just say, they might have food but just not enough," said Marissa Serres, who gets free lunches for her kids about once a week.
Serres also said it creates a sense of community for the neighborhood kids.
"Usually, there's a bunch of kids out here, so they get to see their friends," she said.
For Dunscombe, seeing the kids smile and thank them for the food makes the hours of preparation worth it.
"I know it's helping them, and it's going to help the future of Madison, the future of everything," he said.
Volunteers for MUNCH are also out every weekend and daily during the summer. They serve eight neighborhoods on the North Side of Madison, but Dunscombe said he hopes they can eventually expand.