Author overcomes dyslexia, writes book after learning to read at 18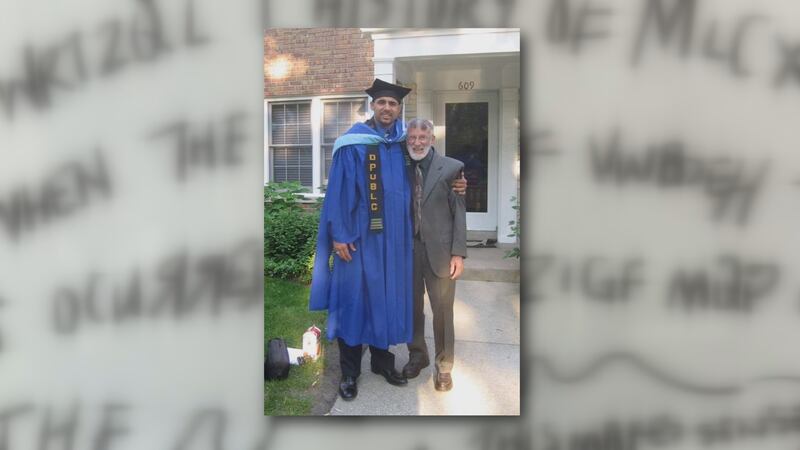 Published: Jan. 8, 2019 at 10:21 AM CST
From learning to read at 18 years old, to working as a researcher at the University of Wisconsin–Madison, Dr. Shawn Anthony Robinson is working to make our community a better place for people with reading difficulties.
In September 2018, Robinson published the book
with his wife Inshirah.
"Never thought I'd be this far my life, being in special education my whole career," said Robinson.
He struggled to read as a child and said he reacted in anger.
"I got kicked out of high school when I was a sophomore, graduated from one of the top high schools in the country reading at a third-grade level… The fact that you can't read, got the anger, you put it all together and you're like a balloon ready to just pop," said Robinson.
Until he met his mentor, Dr. Nash. He was a professor and researcher at UW-Oshkosh. Nash diagnosed him with dyslexia when he was going into his senior year of high school.
"From that point on, he taught me just the simple principles of learning to read, the sound structure, in the phonics, morphology… Once I learned to read at 18, I just never stopped loving school," said Robinson. "I always tear up, I mean really. I mean if it wasn't for Dr. Nash, I don't think I would be sitting in this chair right now."
Robinson is now a doctor of philosophy, a senior researcher at
with a goal to create more opportunities in education and employment for people who struggle to read, specifically focusing on African American boys and people with dyslexia.
"How do we not over identify students as being bad or emotionally disturbed or other categories when, in fact, they actually have a reading disability," said Robinson. "My mission in life is just to help kids, parents give them hope."
Robinson has also worked in the Wisconsin prison system and shared about the reading curriculum passed down from Dr. Nash that taught him how to read. He also visited the White House in 2015 to share about his research.
Twenty percent of proceeds from "Doctor Dyslexia Dude!" book sales will also go towards a scholarship with the International Dyslexia Association.
Robinson was also recently accepted as a
with the University of Michigan and lives with his family in Oshkosh, Wisconsin.