James Patterson visits Madison to talk new novel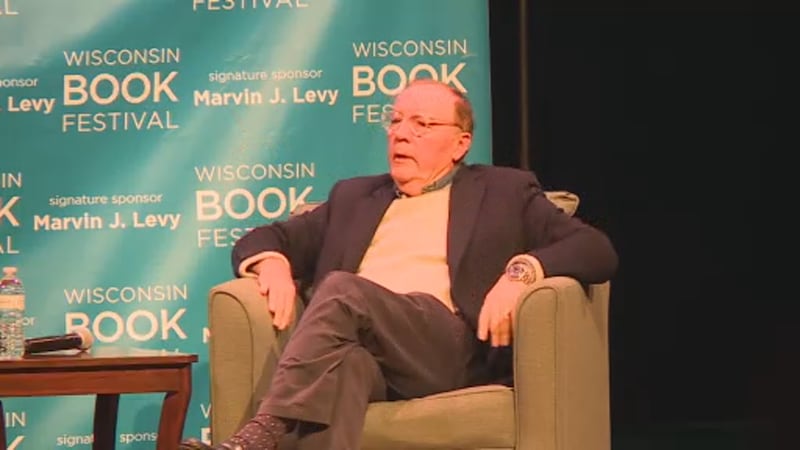 Published: Oct. 7, 2018 at 7:09 PM CDT
The Wisconsin Book Festival hosted author James Patterson at the Overture Center on Sunday.
Patterson spoke with Wisconsin Public Radio's Steve Paulson about his new youth science adventure series, his method of writing and more. The first 500 young readers also got free copies of Patterson's new book.
The novel, Max Einstein: The Genius Experiment, starts a 12-year-old heroine who is a science genius. She is recruited by a mysterious organization to solve the world's problems using science.
After the event, both kids and adults could have their book copies signed by Patterson.
"It was awesome," said Sophia Burns, a 10-year-old Patterson fan. "Just seeing him in here, in Madison, and that I get to get this new book from him."
The Wisconsin Book Festival hosts events like this all year. They also host a four-day festival that starts Oct. 11 and ends Oct. 14.