Local businesses and groups offering rides to the polls on Election Day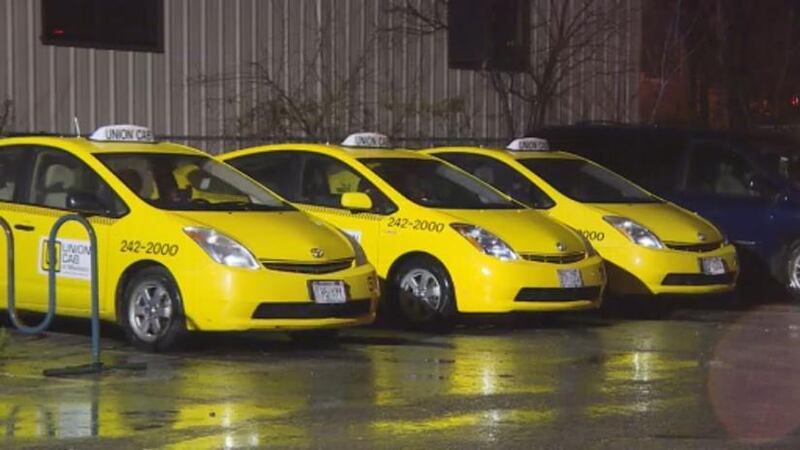 Published: Nov. 5, 2018 at 9:33 PM CST
Local businesses and organizations are giving voters different options to help them get to the polls on Election Day.
Union Cab began offering free rides to the polls with their Democracy in Motion program in 2011. Before then, drivers with the cooperative volunteered to take people to the polls.
While Union was initially taking reservations to drop people at polls on Election Day, they had so many requests that they are no longer taking reservations. Instead, they recommend calling during their off-peak hours, from 11 a.m. until 2 p.m., and after 6 p.m. They are only offering rides in the City and Town of Madison, Middleton, Fitchburg, and Sun Prairie, and will only pick up from your home or place of work.
While they've been offering rides to the polls for years, they said this year has been one of their busiest.
"In 2016 during the presidential election, we saw about 535 rides to the polls," said Jason Glomp, the president of Union Cab Co-Op. "I believe that we're going to approach that this year for a midterm election, which is substantially more interest than we've had in previous elections. There seems to be a lot of interest in this particular election."
Glomp said people should have patience tomorrow when calling due to the high demand. Union Cab's number is (608) 242-2000.
Fitchburg Family Pharmacy will also be offering rides to the polls. The pharmacy's number is (608) 274-3784.
BCycle will offer free use of rental bikes for 30 minutes so people can get to the polls. According to their Twitter page, Madison BCycle will offer free daily passes by posting promo codes on all kiosks on Tuesday.
The Urban League of Madison is working with The NAACP, The African American Council of Churches, the League of Women Voters, and the Common Cause to provide rides for those with transportation barriers. The Urban League is providing five pick-up locations where volunteers will offer rides:
Urban League of Greater Madison, 2222 S. Park St., Suite 200, Madison, from 9 a.m. to 8 p.m.
Park Edge/Park Ridge Employment Training Center, 658 S. Gammon Suite 204, Madison, from 9 a.m. to 8 p.m.
Boys & Girls Club Allied Family Center, 4619 Jenewein Rd, Madison, from 9 a.m. to 8 p.m.
Kennedy Heights Community Center, 199 Kennedy Heights, Madison, from 9 a.m. to 6 p.m.
The Faith Place, 211 Linnerud Heights, Sun Prairie, from 9 a.m. to 8 p.m.
The contact number for the Urban League is (608) 729-1200.
Lyft and Uber are also offering deals to vote on election day, as well as partnerships to cater to undeserved communities.
Polls in Wisconsin open at 7 a.m. and close at 8 p.m.