Local food pantries could see an increase in use if shutdown continues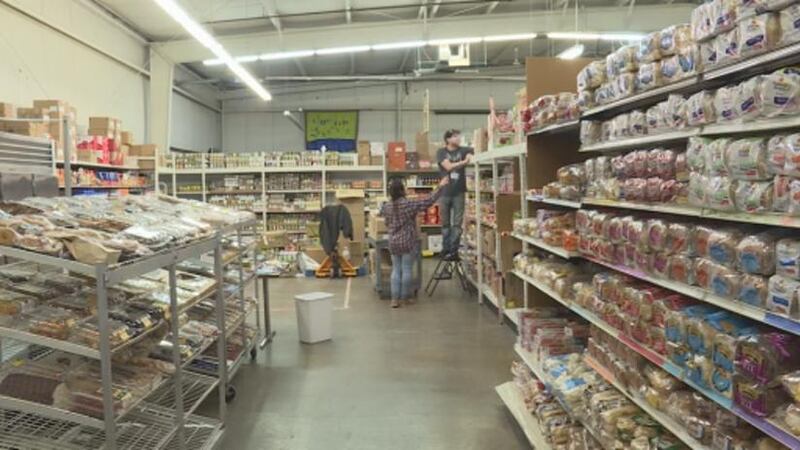 Published: Jan. 9, 2019 at 9:15 PM CST
Local food pantries could see a spike in people using their resources if the government shutdown continues.
The USDA announced a plan to protect SNAP, or the food stamp program, into February if the shutdown lasts. That would allow the people who use the program to continue to have access to its resources even if the government is in shutdown.
Charles McLimans, President and CEO of The River Food Pantry, said if the shutdown continues past February, leaving people being unable to utilize the SNAP program and other federal food supplement programs, the use of the pantry could increase.
"We work within a food system that has a lot of inputs," he said. "If one of those is taken out, or if one of them isn't doing its part, then the rest of the system is going to have to make up for it."
McLimans said over 1,000 households rely on The River each week, and the shutdown could make that number even higher.
"The other thing we could see is there are federal workers, many of whom are working right here, maybe at the airport, they may not be getting a paycheck this Friday," he said. "That means we may see more people as a result of that, as a result of the shutdown, who we may not normally see. It all adds up to extra pressure on a food system that is fragmented but normally works."
If that is the case, McLimans said the pantry would reach out to the community to help support its own.
"We live in an abundant community, and we would simply do what we always do. We would appeal to the community, to our supporters and to the donors," he said. "It means that we'll continue to work overtime to serve that need, and I know that our community will respond."
The USDA announcement of continued support for SNAP is also good news for WIC, a national, federal food supplement program for women, infants, and children.
"About 600 million dollars that would keep WIC and the SNAP program and the child nutrition programs going through February," said Sue Marshall, the director of WIC for Madison and Dane County. "So that's great news because it's not such an emergency of what's going to happen."
Marshall said WIC serves 4,300 clients in Dane County. She said that WIC is open now, but if the shutdown continues too long, WIC could be impacted.
"I think its really hard when government isn't running, it's important," Marshall said. "What we do is important, and we would just hate to see our clients be really negatively impacted by not having the money to keep operating."