Local partnership helps give back to the community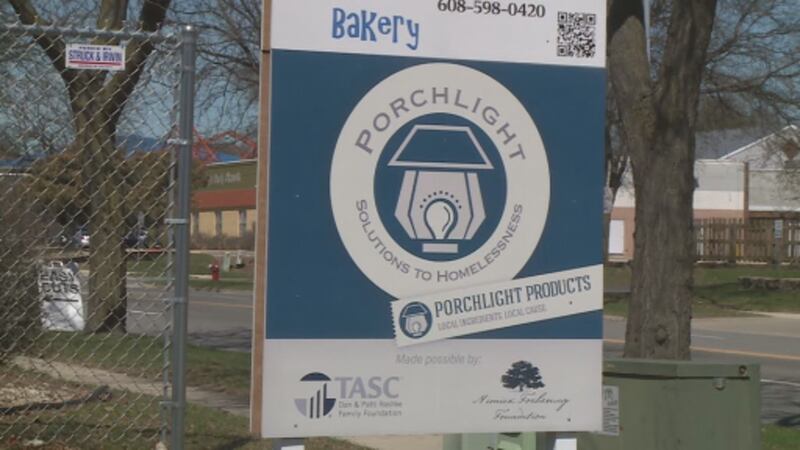 Published: Apr. 15, 2019 at 6:27 PM CDT
A local nonprofit and the University of Wisconsin-Madison's Wisconsin Union have joined forces to help each other give back to the community.
The relationship between Porchlight, a nonprofit that works with the homeless, and the Wisconsin Union started about a year and a half ago. Both groups said so far, it has been a huge success.
Wil Ayotte works at Porchlight Products, part of Porchlight. Every year, he makes hundreds of pounds of sauerkraut.
"This is my main thing here, this is my baby," Ayotte said. "I'm not doing this for myself, I'm doing this for the customer, and I want to give them the best product I can possibly give them."
Starting in 2018, one of Ayotte's customers is the Wisconsin Union. As part of the new partnership, much of Ayotte's sauerkraut will be going to the Wisconsin Union to use at Memorial Union Terrace.
"Last year, we provided almost 900 pounds of sauerkraut to the union for their summer use," said Porchlight Products manager Melissa Guth. "It gives our trainees and our employees a real sense of purpose and a sense of worth, a lot of pride and ownership of what they're doing."
Guth said working with the Wisconsin Union helps Porchlight clients, formerly homeless, prepare for their next steps.
"The big goal is to bring them in, teach them the skills and then move them out to bigger and better things, which definitely helps the individual maintain their housing, maintain their stability and it helps the community, it gets them out and really contributes to the economy," she said.
As part of the partnership, the Wisconsin Union employs some of those Porchlight clients in their kitchens. Carl Korz, Director of Dining and Hospitality, said this helps give employees real-world experience and helps the Union fill their employment needs.
"The labor pool is thin at this point, unemployment is historically low so we really need to take a look at everybody in our workforce in our city and say how do we get these people to work, and if we can provide opportunities at the university then that's a great place," Korz said.
However, the partnership is not just good for the Porchlight clients finding new employment. Korz said it can also teach students to give back.
"There's a time to give back and the time is now. You can be involved in your academic work but still engage with this opportunity to really help develop and grow people within our city," Korz said.
Korz and Guth also said this partnership is helping spread awareness about Porchlight's work in the community.
"We want to tell people about this. We want to create the awareness because we're very proud of the relationship we have," Korz said.
This is the first formal partnership the Wisconsin Union has started with a nonprofit. Right now, Korz said they are focusing on what they are already working on, like buying the sauerkraut and employing Porchlight clients, but he said there is always room to expand.