MMSD launches new strategic framework plan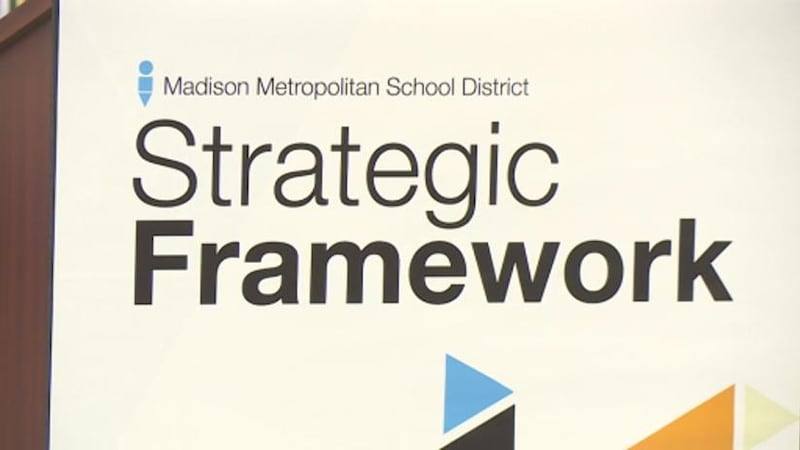 Published: Jul. 31, 2018 at 6:45 PM CDT
More students are reading well at young ages, graduating from high school, earning higher grade point averages, and enrolling in more challenging courses than they were five years ago when the Madison Metropolitan School District launched it's Strategic Framework plan.
So community leaders joined teachers, principals, school board members and families to celebrate the progress and launch a new five year Strategic Framework plan.
This new plan includes three main goals. Every child is on track to graduate ready for college, career and community. The district and every school in it, is a place where children, staff and families thrive. And brand new goal, African-American children and youth excel in school. This third goal is called, Black Excellence.
"We believe in the brilliance, creativity, capability of black youth in Madison. it is our responsibility to make sure that, that excellence can shine. and every single child must thrive in Madison, if all children are going to thrive," Superintendent Jennifer Cheatham said.
The new plan's strategy to achieve these goals has five levers of change. Empowering school communities, investing in people, streamlining priorities to fill gaps in access, services and resources, planning for the future and embracing innovation.
An example of the success from the previous strategic plan is that the high school graduation rates for African-American students increased from 54 to 74 percent in the last five years.
Superintendent Cheatham believes that with the successful foundation Madison Schools has already created they are ready for more positive changes in the next five years.
"We want to create the type of schools and the type of environment that we believe all students in our community deserve," Mary Burke, member of Madison, Wisconsin School Board said.