Madison leaders hold community forum in response to President Trump's executive orders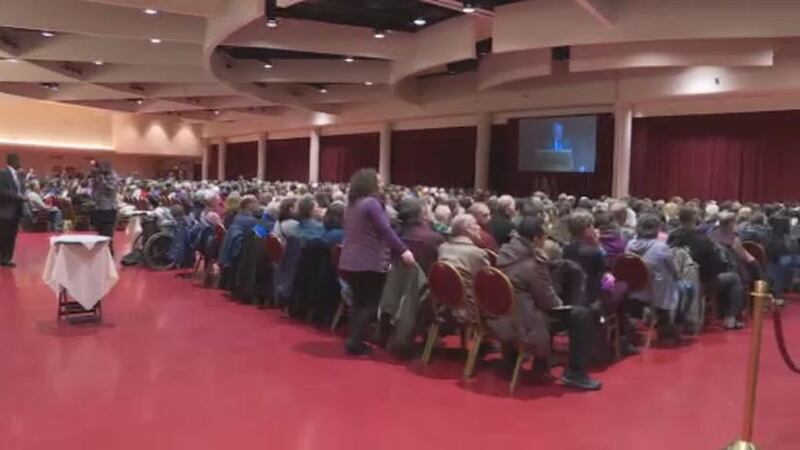 Published: Jan. 29, 2017 at 9:10 PM CST
MADISON, Wis. (WMTV) --- Madison community leaders addressed fears over President Trump's recent executive order on immigration.
Organizers originally expected 500 people to show up. Instead more than 2,000 people filled the Monona Terrace Convention Center. The three hour event featured multiple speaker panels and a chance for community conversation.
Mayor Soglin also made it clear he would protect the rights of immigrants living in Madison, which is considered a sanctuary city.
"We are all united. We are going to stay the course together and we are going to fight every step of the way," said Madison Mayor Paul Soglin.
The panel was mostly informational, even bringing in an immigration attorney to explain exactly what Trump's executive orders state.
Yet, some attendees say they were hoping for more direct action.
"As a young person it didn't feel as relevant for me. I want to be taking immediate action," said Neomi Rao of Madison.
Soglin went on to call this time "one of the most troublesome periods in our nation's history."
Leaders say they will continue to stand up to the federal administration and ensure the city of Madison remains a sanctuary for immigrants.
Copyright 2017: WMTV