Making a Difference: Local Icelandic horses warm thousands of hearts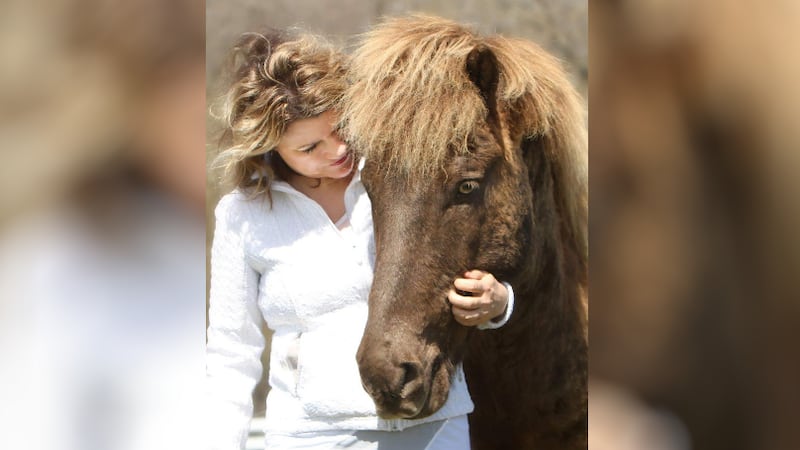 Published: Oct. 30, 2019 at 4:22 PM CDT
To Robin Guernsey, nothing heals like horses. Affectionately snuggling next to one of her five Icelandic horses in rural Cambridge, Guernsey said, "Oh, it's the best part of my day. The connection I have with them is just amazing, and I feel we communicate really well. They know when I've had a sad day or a bad day and they always cheer me up. There's nothing else like it."
Guernsey's father introduced her to horses when she was a 7-year-old. Looking through old childhood photos of them together on horseback she said, "I think these were some of the happiest times of his life, spending time with me and the horses. If we couldn't talk about anything else, we could always talk about horses."
Horses have always helped her stay centered when life gets out of balance. They were there for her in the summer of 2018 when the father who introduced her to horses as a child took his own life, just before coming to see her Icelandic herd for the first time.
Guernsey said, "I never in a million years thought he was struggling with anything. The first thing I did is I went to see Glytja (the boss mare of the herd) because I can talk to her about anything, and over the next year she just really helped me heal."
This summer, on the one year anniversary of her father's death, she brought
and
social media pages called IamGlytja to life.
She hopes others will benefit on-line from the calming presence of her Icelandic horse herd, which helped her through the loss of her father. Guernsey said, "Instead of being sad about it, I thought is there a way for Glytja to help other people who might be struggling as well?"
The pages already have nearly 3,000 followers. She's hoping followers will find IamGlytja to be a bright spot if they're having a rough day. On the pages she shares what Glytja and the herd have been up to that day and posts entertaining pictures.
Of Glytja, Guernsey said, "I hope that she's able to spread some love, and to help people feel like they're not alone in this world. If Glytja can help people through a tough day, and raise some awareness, then it's a win."
While most enjoy the horses via social media, some of Guernsey's friends are able to benefit from the horses in person. A local girl with anxiety finds the Icelandic horses therapeutic. She said, "I guess I just find that horses make me feel really calm. They're really gentle, and so kind...and you can always count on them. They just help me calm down after a long day." She added, "You can count on them to always give you kisses...and they're so calm and strong and loving."
The girl's father can see how the horses help her too. He said, "As a parent, I feel like you're only as happy as your least happy kid. So, when your kids are going through something really hard or traumatic, the horses can really help calm them down."
These horses from a cold land are proving they are able to warm hearts.
(If you or a loved one needs support, call the National Suicide Hotline at 1-800-273-TALK.)