Mayor Soglin removing Confederate memorials at Forest Hill Cemetery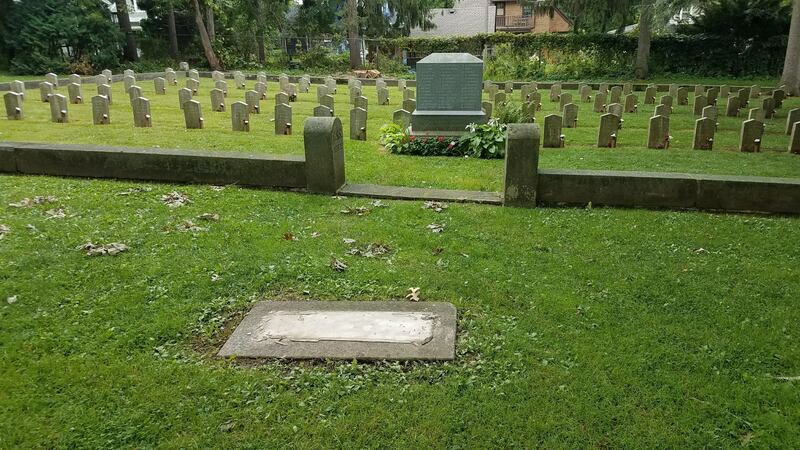 Published: Aug. 17, 2017 at 11:15 AM CDT
MADISON, Wis. (AP) --A mayor says a plaque honoring Confederate soldiers has been removed from a cemetery in traditionally liberal Madison, Wisconsin, and a second memorial is also coming down.
Madison Mayor Paul Soglin announced the memorials' removal Thursday, saying the Civil War was "a defense of the deplorable practice of slavery."
The plaque removed Wednesday is called "Confederate Rest" and lauds "the valiant" Confederate soldiers buried at the Forest Hill Cemetery.
Soglin says the second monument lists names of Confederate soldiers buried at the cemetery and will require heavy equipment to remove. He says another marker with their names will be reinstalled but without language celebrating the Confederate insurrection.
Soglin's decision comes as cities nationwide are removing Confederacy-related monuments following last weekend's deadly confrontations at a white nationalist rally in Charlottesville, Virginia.
Copyright 2017: Associated Press
-------------------------------------------------------------------------------------
MADISON, Wis. (WMTV)---Mayor Paul Soglin released on Thursday morning a statement on the removal of Confederate memorials from Forest Hill Cemetery in Madison.
"The removal of City-owned monuments to confederate soldiers in Forest Hill Cemetery has minimal or no disruption to the cemetery itself. There is no disrespect to the dead with the removal of the plaque and stone.
The Civil War was an act of insurrection and treason and a defense of the deplorable practice of slavery. The monuments in question were connected to that action and we do not need them on City property.
Taking down monuments will not erase our shared history. The Confederacy's legacy will be with us, whether we memorialize it in marble or not. I agree with other Mayors around the country also speaking out and taking action. We are acknowledging there is a difference between remembrance of history and reverence of it. In Madison, we join our brothers and sisters around the country to prove that we, as a people, are able to acknowledge, understand, reconcile, and most importantly, choose a better future for ourselves.
There should be no place in our country for bigotry, hatred or violence against those who seek to unite our communities and our country. That is why I instructed Forest Hills Cemetery staff to remove a Confederate's Rest commemorative memorial. There is a larger monument, which has not garnered as much attention, which will also be removed."
Copyright 2017: WMTV