Middleton shooting suspect purchased firearm illegally, motive not determined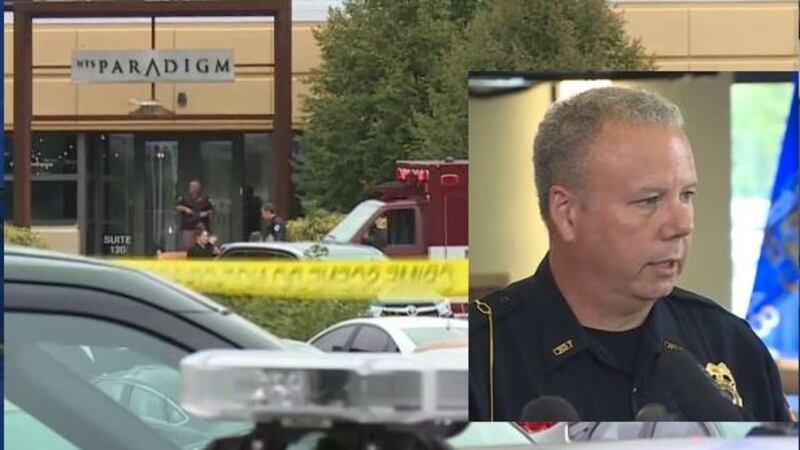 Published: Sep. 21, 2018 at 10:56 AM CDT
Authorities said the shooting suspect purchased the gun he used illegally after a mental health incident took away his gun license 13 years ago.
Middleton Police Chief Chuck Foulke said Anthony Tong moved to the Madison area from South Dakota in March 2017. Tong apparently had contact with a police department in South Dakota 13 years ago on a mental health issue and had his conceal carry permit revoked.
"Based upon that incident Tong had his conceal carry permit revoked. And based upon that history Tong was legally unable to purchase a firearm," said Foulke.
Authorities say Tong got a gun through a "loop hole" and the ATF is working to determine the origin of the firearm that Tong used in the shooting happened at WTS Paradigm on Wednesday, Sept. 19.
"The Alcohol Tobacco Firearms Bureau is tracking down that semi-automatic 9 mm pistol that Tong used, but it was not legally purchased by Tong because he was unable to purchase a firearm because of that mental health history," said Foulke during a press conference on Friday.
"WTS Paradigm had about 100 employees working at the time of the shooting. The crime scene was large and we had many witnesses," said Middleton Police Chief Chuck Flouke. "Many interviews have been conducted, but a motive has not been determined yet."
Authorities said two of the shooting victims are doing well and one has a long road of recovery ahead, but all are expected to survive. The victims have requested privacy and their names will not be released.
"Middleton is the good neighbor city. It will continue to be the good neighbor city, we will all recover and we will all move forward successfully," Dane County Sheriff Dave Mahoney.
There are no additional press conferences scheduled at this time.