Making a Difference: Monkeys retiring to rural Wisconsin town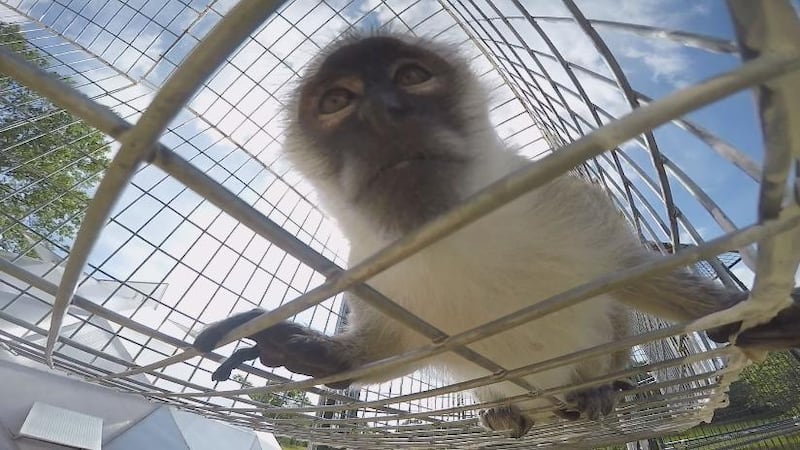 Published: Jun. 24, 2019 at 3:37 PM CDT
The Town of Westfield is not a destination like Florida where people go to retire, but for a group of former lab monkeys, it's become their new homes.
Mars, Bella, Timon, Batman, River and Izzle have found peace out in the woods at the Primates Inc. monkey sanctuary. The sanctuary has been in the works for 15 years, and officially accepted it's first group of monkeys in the winter of 2018.
There are five rhesus macaques monkeys that are retired lab monkeys, and one former monkey that was a pet. Right now, the National Institutes of Health doesn't provide funding for lab monkeys who are ready for retirement. According to the North American Primate Sanctuary Alliance, labs and sanctuaries need to find tens of thousands of dollars to care for one monkey.
Amy Kerwin, the creator of Primates Inc. says funding has been their biggest struggle.
"All monkeys deserve retirement, " Kerwin, a former University of Wisconsin research lab worker, said.
Kerwin spent her early career working with rhesus monkeys, and then started to develop more of a care to help the monkeys retire. It took her more than a decade to get the funding, licenses, land, and support from the community to build the sanctuary in Westfield.
Amber Zorn, a caretaker of the monkeys, says it's a dream job. She has seen the primates adjust and start to trust humans. "It is great to know that I am helping them and that they are finally getting the life they deserve."