New changes to Madison Metropolitan School District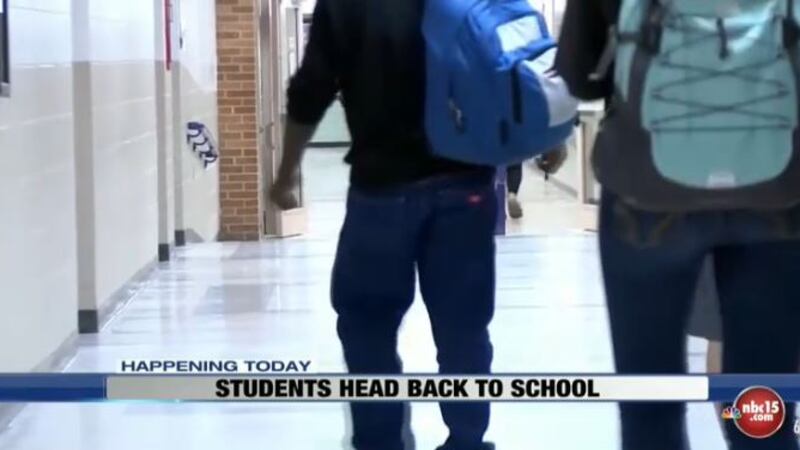 Published: Sep. 4, 2018 at 7:10 AM CDT
Tuesday, September 4th is the first day of school for many schools in the area.
This is an exciting day for many families, but also for the school district itself. The Madison Metropolitan School District (MMSD) has set a new framework strategic plan in place to continue the success of their schools.
"A new set of strategies which are all about empowering school communities, investing in our people, especially our teachers, streamlining some of our priorities to make sure that students are engaged in deep and rich learning in the classroom and planning for the future," Superintendent Jennifer Cheatham said.
New this year is that all 5th through 12th graders will get to take home chrome books and there is a new STEM academy for juniors and seniors at MATC.
The school district also has a new commitment this year that they are calling, "black excellence," to ensure that the black youth in Madison are "lifted up, prepared and know that we are recognizing the wonderful talents they bring to school and nurturing those talents," Cheatham said.
Superintendent Cheatham also said that the district has done a lot of work this summer making sure that the schools are safe and secure. This includes a training that all staff members went through to make sure they know those protocols and routines to ensure everyone's safety.
Another main goal the district has for the year is to create a positive culture and climate for all students.
"We want to make sure that every student is known and that there are strong relationships between students and teachers and students with one another," Cheatham said.
Falk Elementary School and several other schools in the Madison Metropolitan School will be greeted by the 100 Black Men of Madison as a part of their welcome back to school reception series on Tuesday morning. Along with other volunteers from partner organizations including Group Health and Old National Bank.