UPDATE: Family speaks out after Portage man dies, wife injured in Kansas crash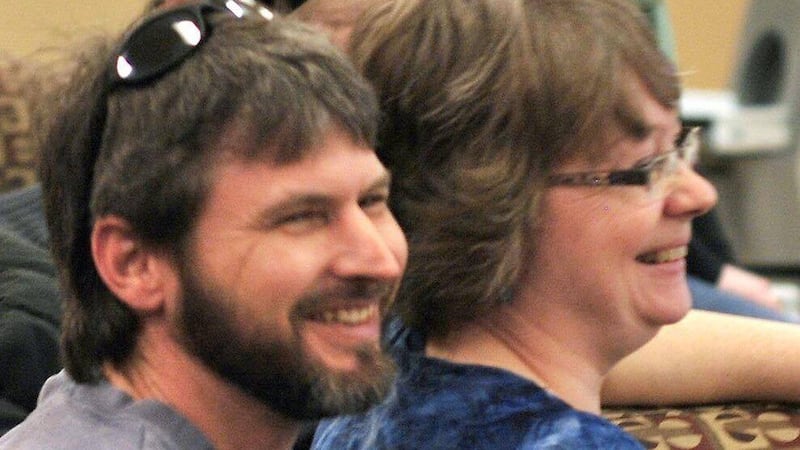 Published: Jan. 2, 2017 at 10:41 AM CST
NEOSHO, Kans. (WMTV) --- A Portage man is dead after he was rear-ended on his way home from visiting family in Missouri. His wife was also in the car. She suffers severe injuries.
Now, the family and community are coming together in this time of need.
A husband and wife family describe as inseparable. 47-year-old Lee Heisz died in the crash. His wife, 48-year-old Carol, is now a paraplegic because of her injuries. NBC15 spoke with Carol's sister on the phone who says their close knit family and friends are all in Missouri by her side.
"it's so surreal it's New Year's and it's supposed to be happy," Susan Miller, Carol's sister, says.
What started as an anniversary trip for the Heisz' turns deadly.
"They wanted to go to Iowa for a day and see a couple of things and eat at a couple of restaurants," she explains.
Susan Miller describes the horrifying call she received from her nephew on Friday.
"It was horrible," she remembers. "It was really horrible. It was so surreal. I mean nobody could believe it and we were all in shock."
Lee Heisz was driving home when he was rear-ended. He was pronounced dead at the scene. His wife, Carol, sent via med flight to a trauma center in Joplin, Missouri. She suffered a severe spinal injury and, now, is a paraplegic.
"She is very selfless," her sister says "She never, ever asks anyone for anything even though she needs it sometimes. She just gives. She's a giver and a doer and this is going to be really hard for her because she's going to need help."
Lee, a passionate carpenter, hunter and grill master, also leaves behind two sons.
A gofundme page has been started to help Carol's recovery: https://www.gofundme.com/carol-heisz-fund
Students at Portage High School are showing support of the family by wearing red or purple to school on Tuesday.
____________________________________________________
NEOSHO, Kans. (WMTV)---A Portage man died and his wife was injured in a three-vehicle crash in Kansas on Friday afternoon.
According to the Kansas Highway Patrol, 47-year-old Lee Heisz died in the crash. His wife, 48-year-old Carol Lynn Heisz, was injured. She was taken to a nearby hospital.
The Kansas Highway Patrol said the crash happened around 2:45 p.m. near Chanute, Kansas.
Authorities said the car being driven by Heisz was stopped waiting for the truck in front of them to turn left onto a side road. A vehicle being driven by a 17-year-old Kansas boy rear-ended the Heisz's car. The car left the road and ended up in a ditch. The vehicle being driven by the 17-year-old struck the guard rail. He was also taken to the hospital.
The driver of the truck, another 17-year-old Kansas boy, was also injured in the crash and was taken to a hospital.
Copyright 2017: WMTV