"Puppy Bowl" raises money for Dane County Humane Society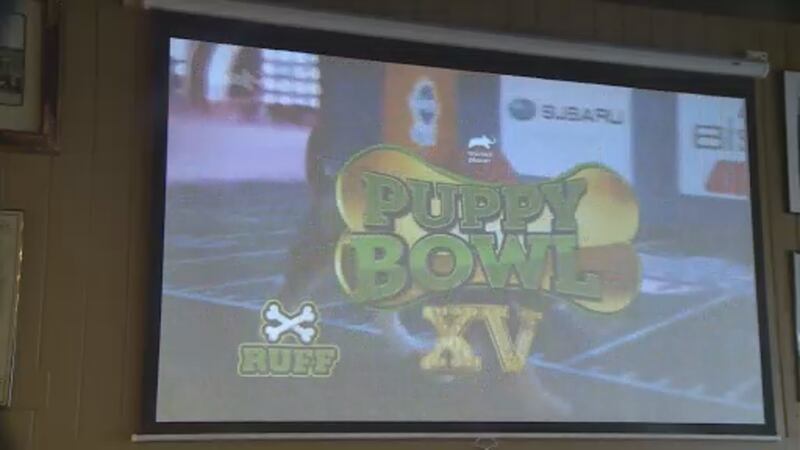 Published: Feb. 3, 2019 at 5:59 PM CST
Ahead of the Superbowl on Sunday, people at Bierock, a restaurant in Madison, came to watch the Puppy Bowl before the big game while supporting a good cause.
The Puppy Bowl features dogs, kangaroos and other animals playing with toys -- and each other -- on a mock football field.
"It's a really exciting, fun way to watch that sporting event," said Ash Collins, Donor Relations Specialist for the Dane County Humane Society. "I know it's my favorite of the year, so it's a really fun way for them to support animals in need and bring people out and to watch a really fun game together."
Bierock's "Puppy Bowl Sunday" event also doubled as a fundraiser. Starting at 2 p.m. and going through the night, Bierock donated 10 percent of all sales to the Dane County Humane Society. Collins said donations like this keep the Humane Society running.
"We are a private nonprofit organization, we're not associated with any government or animal welfare organizations, like national ones, so we do rely on our community support to help us continue to care for the 9,000 animals a year that come through our doors," she said.