Richland Center hosts shoe drive to remember Holocaust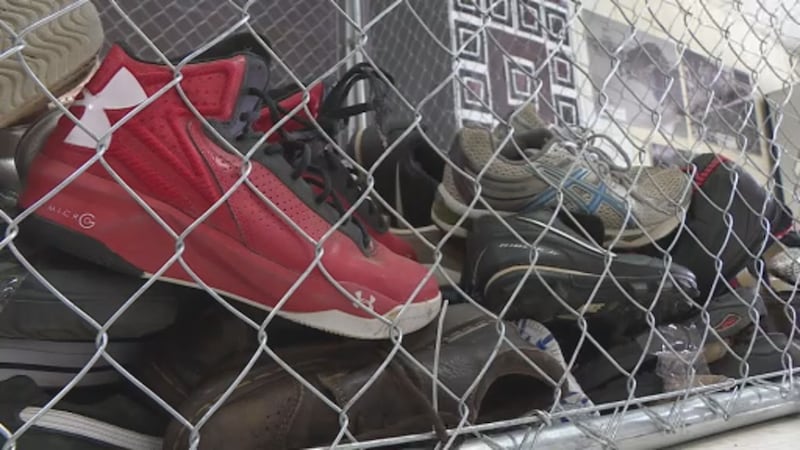 Published: May. 1, 2019 at 9:29 PM CDT
Alan Morawiec has spent nearly 20 years sharing his father's Holocaust survival story.
"I promised my dad that people won't forget him and people won't forget the story," said Morawiec.
The new Technology Education Facilitator at Richland Middle School comes from Colorado where he's spent about 35 years teaching.
In the early 2000s, Morawiec started The Holocaust Shoe Project.
"Almost 44,000 pairs of shoes later, all of the shoes have been given away to those in need," he said.
All during Holocaust Remembrance Week, students have collected new and gently used shoes to donate to a local women's shelter.
Morawiec wanted to make a service project part of his presentations. The shoes seemed like a perfect fit because of the piles of shoes left behind from those in concentration camps.
"They were told to remove all their clothing, including their shoes," said Morawiec. "They went into the shower room and the door not only closed behind them, the door locked behind them."
So far in the first year for the shoe drive, Richland Center students have collected over 200 pairs and counting.
Morawiec says he is trying to teach students more than history.
"It's so appropriate with what's happening in our society right now with hatred and an uptick in all these hate crimes," he said. "Maybe they'll know a little bit more and they'll have a little bit more compassion to their fellow student."
Morawiec wants to teach the next generation to remember the Holocaust and remember those who walked in the shoes years before.
"It's not necessarily the type of shoes that we wear, it's how we walk in them that's really important," he added.
Morawiec plans to one day write a book about his father's story and travel giving presentations around the country.
To learn more about the Holocaust Shoe Project, head to this