Rising water in Belleville, evacuations ongoing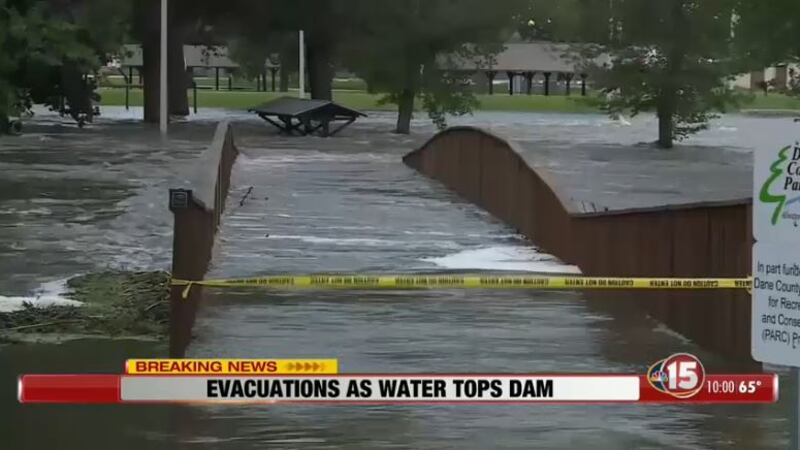 Published: Aug. 21, 2018 at 6:02 PM CDT
Water levels of the Sugar River and Lake Belle View are expected to rise on Wednesday. The National Weather Service is reporting the flood waters are approaching the Highway 92 bridge on the east side of Belleville and traffic is being detoured away from that area.
Highway 69 in Belleville is also closed due to high waters.
Emergency management in the area is keeping a close on the dam at Lake Belle View.
Residents were evacuated from their homes following flooding in Belleville and Black Earth on Tuesday evening, according to the Belleville Fire Department.
"I talked to a lot of the old timers, and they have never seen anything like this," said a Belleville resident who came to check out the lake Tuesday night.
The lower part of Black Earth is underwater and people were evacuated from their homes. There is no specific emergency plan in place at the current time, according to the Belleville Fire Department.
Emergency responders are assisting residents with sandbagging across the area.
The Belleville Police Department could not be reached for immediate comment.