"Stop the Bleed" program teaches bystanders to save lives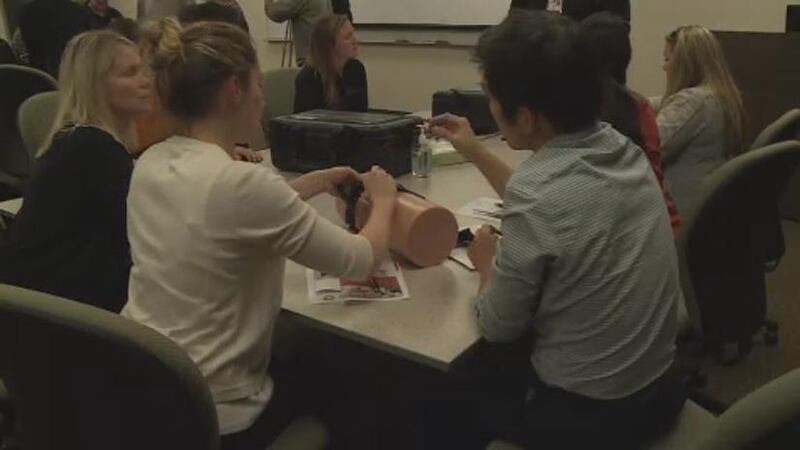 Published: Oct. 4, 2017 at 9:53 PM CDT
MIDDLETON, Wis. (WMTV)--- Tonight dozens of EMTs, nurses and other medical professionals met in Middleton for a training session hosted by UW Health, where they were trained to teach non-medical bystanders how to stop bleeding before first responders arrive.
Stop the Bleed is intended to cultivate grassroots efforts that encourage bystanders to become trained, equipped, and empowered to help in a bleeding emergency before professional help arrives.
According to Stop the Bleed, no matter how rapid the arrival of professional emergency responders, bystanders will always be first on the scene. A person who is bleeding can die from blood loss within five minutes, therefore it is important to quickly stop the blood loss. Those nearest to someone with life threatening injuries are best positioned to provide first care. According to a recent National Academies of Science study, trauma is the leading cause of death for Americans under age 46.