The River Food Pantry aims to expand by 2020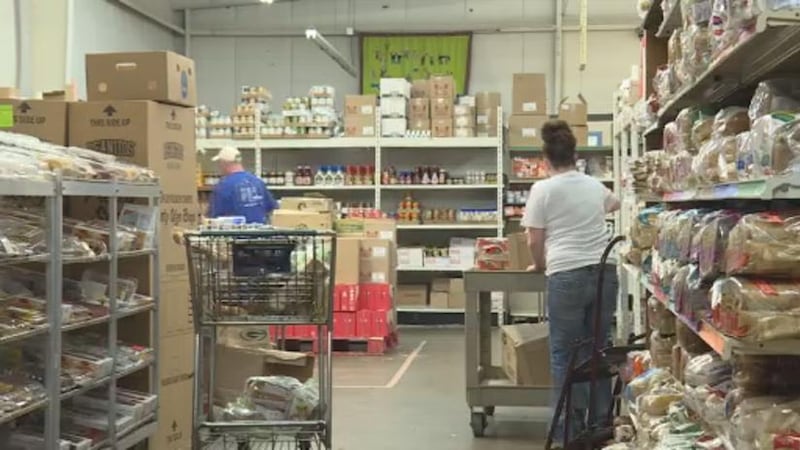 Published: Sep. 14, 2018 at 9:30 PM CDT
The River Food Pantry on the north side of Madison is planning on moving into a larger location and expanding its services by 2020.
"When we occupied this facility 12 years ago, our founder thought that we would be working with about 100 families each week," said River Food Pantry CEO and President Charles McLimans. "It's now over 1,000."
The people they serve come to River for community meals, groceries, as well as clothing and other household items. During Friday night community meal, people line up about two hours ahead of time to get their hot meal early. Hundreds of people can usually be expected at the event.
"It will turn into a very busy place," McLimans said, "we will have upwards of 200 households tonight."
McLimans said that River is now looking for a new location that offers more space not only for storing food and feeding clients, but to offer additional services.
"We would have a collaborative space, a multi functional space, where we could have for example, an English as a second language class on site, other educational opportunities, private offices for case management and counseling," McLimans said.
This is all to benefit those they serve.
"If you ever met our clients, you know they're not here looking for hand outs," said Sharon Mohr, a volunteer with the pantry. "I talked to one lady not too long ago, between her and her husband they're working five jobs."
For one River client, having River makes a positive impact in her daily life.
"It feels great, it's like a burden lifted off me and a sense of independence," said Diane Hollerway. "It's just a freedom."
McLimans said River is currently working on finalizing partnerships with other organizations to offer these services.
"We've listened to what our shoppers, what our clients want, and they want other services available to them," he said. "They trust us, so it's a great opportunity for us, and a great opportunity for our community."
McLimans said they hope to stay around the north side of Madison to continue to cater to their clients there.