Vehicle fire threatens Longhorn Steakhouse on Gammon Road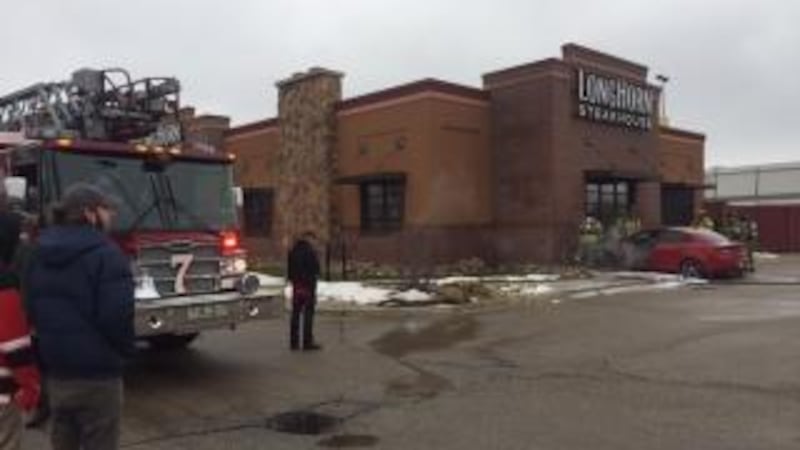 Published: Jan. 3, 2017 at 4:45 PM CST
MADISON, Wis. (WMTV) -- The Madison Fire Department responded to a vehicle on fire between the AT&T store and Longhorn Steakhouse on Gammon Road Tuesday afternoon.
Bystanders reported the unoccupied vehicle began rolling toward Longhorn Steakhouse while firefighters were en route.
When firefighters arrived a Dodge Dart was resting against the north side of the steakhouse and flames were coming from the engine compartment. The fire was spreading onto the wood trim of the restaurant's windows. Firefighters were able to extinguish the fire.
The owner of the vehicle was inside the steakhouse at the time of the fire.
The cause of the fire is still under investigation.