Wisconsin to allow teens to skip driving test and online license renewals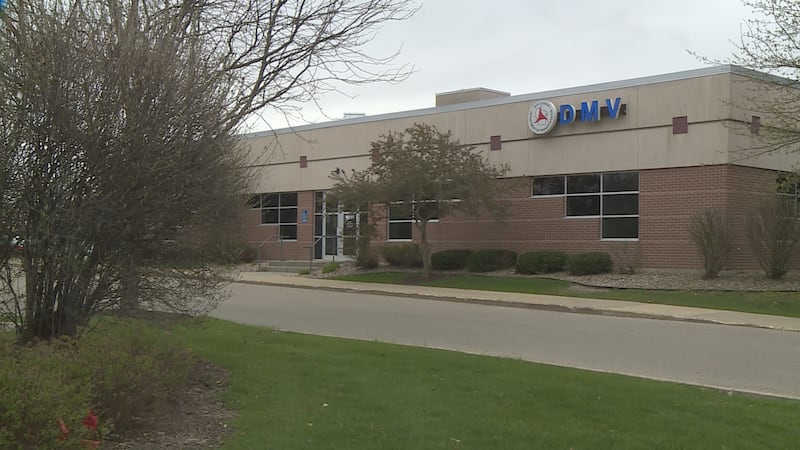 Published: May. 5, 2020 at 9:23 AM CDT
The Wisconsin Department of Transportation will not require teens who have completed their required driver's education programs to take the previously mandated driving test before issuing a license.
The move comes as the state agency launches a pair of pilot programs in response to backlogs created by the coronavirus pandemic. The other test program will let eligible drivers renew their licenses online, rather than at a DMV office.
Department of Transportation Secretary-designee Craig Thompson explained that because of the steps taken by his agency to mitigate the spread of COVID-19, including limiting office services and offering grace periods for drivers with expired licenses, the agency has built up a backlog of 80,000 licenses that need to be renewed and 10,000 teens who need to take their driving test.
For 16- and 17-year-olds, the DMV will waive their driving test, provided they have met the other driver's training requirements. In announcing the move, Thompson explained that 98 percent of teens pass on their first or second attempt to take the test and that other states have had success implementing such changes.
"Let me emphasize that the road test is not going way, it is still required for many and it is an option for everyone," said Thompson. "I know a young person's road test is a big ritual in life and can be a memorable day. This is not about taking that experience away for those who want it. It's about government being responsive to real needs."
Seventeen-year-old Kenya Kigeya is one of those teens waiting to get her license. She was supposed to take her driving test on April 1.
"Now that we're in May and I still haven't taken it, it kind of sucks that I don't have my license," Kenya explained.
The DMV cancelled her test because of the COVID-19 pandemic, and Kenya said she is not sure when she will be able to take it.
"Once the state was on lockdown, it kind of became obvious there wasn't a lot we could do about it," she said.
Under the DOT's pilot program, Kigeya could get her license without taking the road test. The program requires that 16 and 17-year-olds complete all other driver's training requirements, including taking a driver's education course, logging 36 hours of practice and getting permission from a parent or guardian to waive the road test.
"I would definitely support her getting [her license] without taking the test, I drive with her often and she's for the most part a pretty good driver," said April Kigeya, Kenya's mom.
However, not everyone is supportive of the plan. Some driving school owners feel left out of the decision.
"Driving instructors, school owners, we are out there on the roads with these guys," explained Prince Boparai, owner of United Driving School in Brookfield.
Boparai said he worries about teenagers' safety.
"Majority of the kids aren't doing enough practice at home," he said.
Boparai also explained the road test is a good incentive to encourage kids to learn safe driving habits.
"Now the student is more focused and they're like, 'Alright, I better do it this way, I have no choice because I have to pass a road test,'" he said.
Even Kenya said the DOT's program makes her a little nervous.
"I think I'm a pretty good driver, but everybody my age thinks that way, so it's kind of scary knowing other teenagers are going to be able to get their license without having to pass the road test," she explained.
However, Kenya is considering that option.
"There's a sense of freedom that comes with getting your license," she explained.
Drivers 18 and older will still need to take a road test to get their licenses. The DOT said that is because these drivers do not have the same extra requirements as younger drivers.
For anyone who needs to schedule a road test,
starting May 8. The DMV has suspended road tests until the Safer at Home extension is lifted on May 26.
For the tens of thousands needing to renew their license, they may be able to do so online starting next week as well. Some of the requirements for renewing online, including:
being 64 or younger,
not having a commercial driver's license,
no medical restrictions,
no vision change, or
not needing a real ID.