City of Madison expands electric vehicle fleet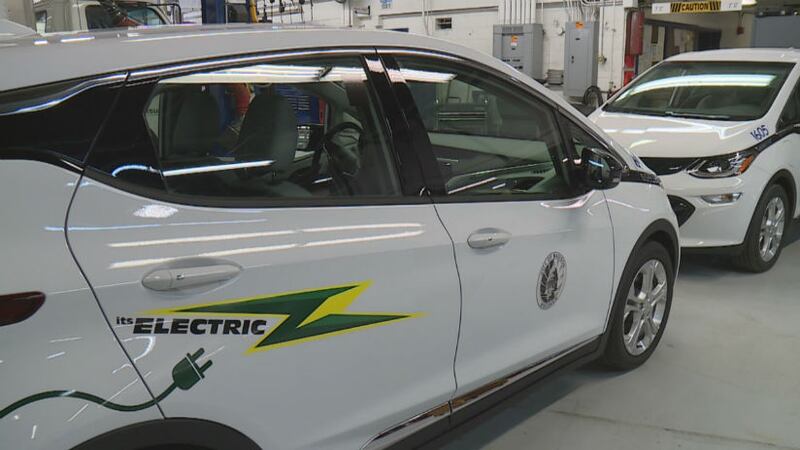 Published: Mar. 5, 2019 at 8:18 PM CST
The City of Madison is adding 20 new electric vehicles to its fleet, thanks to a grant from the State of Wisconsin Office of Energy Innovation and MG&E. With the addition of the new electric vehicles, Madison will have 25--the largest electric vehicle fleet in the state.
Mayor Paul Soglin and officials from various partner agencies announced the fleet expansion Tuesday. One of those partners--Madison College-- helped develop the proposal, and will help provide training for the city's technicians to use the new technology.
Paul Flogel, Automotive Technology Program Director at Madison College said, "Looking at advance technology in the future, this is where we're going. We want to save energy. We want to save the planet. We're the education leg of that. so we're trying to get education for technicians that will be working on these vehicles."
Flogel added, "Just like your traditional car, there are brakes, there are tires, there are drivetrain components...but they're not quite the same. They run on high voltage motors. A lot of what we teach is safety around this vehicle, when we talk about servicing it. When you're running a 240 to 280 volt system, you don't want to be caught up in the middle of it."
The City of Madison is also working with Madison Metro to add 3 new electric buses by 2020.